Spoga+Gafa in Cologne closed its doors! This is the world's biggest trade fair on the outdoor lifestyle.
For the first time, Fyron Group was present with its four major brands: OFYR, The Bastard, Grill Guru and Grizzly Grills were represented each in their own setting and atmosphere. Centrally located: an inner court served as the meeting place where one could enjoy a delicious coffee made by our barista, whilst discussing business. In the evening, this central zone became even the setting of a cocktail party with live music.
Outside, our show cooking stand was a true eye-catcher with OFYR's 2023 novelty The Cage, chef-ambassador Jord Althuizen cooking on The Bastard and clients enjoying great lunches in the shade of a true pop-up restaurant.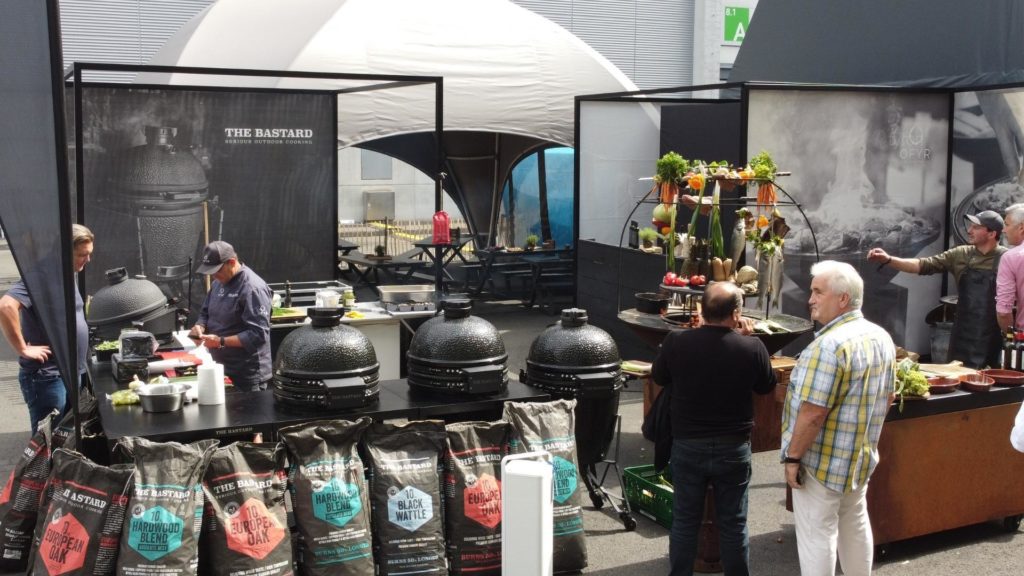 Relive Fyron @ Spoga here:
Some key stats:
2 x 306: m2 of booth surface
150: m2 of pop-up restaurant
1580: coffees made by our barista
30: liters of Gin used for a great cocktail party
2 932.000: estimated reach of social media posts about our beautiful brands
500: kg of premium bavette served at the Rhein Terrasse for Spoga's VIP evening
1100: Fyron-guests invited to enjoy lunch in our pop-up restaurants
100+: great Fyron colleagues who contributed to the success of this beautiful project