In the world of outdoor living and culinary excellence, innovation takes center stage with the OFYR Cozinha. As a part of the Fyron House of Brands, OFYR brings to you a groundbreaking concept that revolutionizes the way we perceive outdoor kitchens. The OFYR Cozinha is not just an outdoor kitchen; it's a fusion of high-end design, culinary versatility, and seamless integration into your outdoor space. In this article, we will explore the exceptional features and benefits of the OFYR Cozinha, available in various formats and colourways, making it a perfect addition to any home.
The Evolution of the Outdoor Kitchen
Outdoor kitchens have come a long way from being mere barbecue stations in the garden. The OFYR Cozinha represents a new era in outdoor culinary experiences. It's a true testament to how innovation and design can transform the way we entertain and cook outdoors.
Seamless Integration
One of the standout features of the OFYR Cozinha is its ability to seamlessly integrate into any outdoor setting. Whether you choose the Cozinha Elba, Samos, or Sylt, each model is thoughtfully designed to become a stunning extension of your home's architecture and landscape. It's not just an outdoor kitchen; it's an outdoor living space.
OFYR Cozinha Elba
The Elba takes outdoor cooking to the next level with the inclusion of The Bastard VX kamado, a traditional Japanese ceramic barbecue. This versatile cooking device opens up a world of culinary possibilities, allowing you to experiment with various styles and techniques. Whether you choose to place it against the wall or use it as an island, the Cozinha Elba ensures that outdoor cooking is both stylish and functional.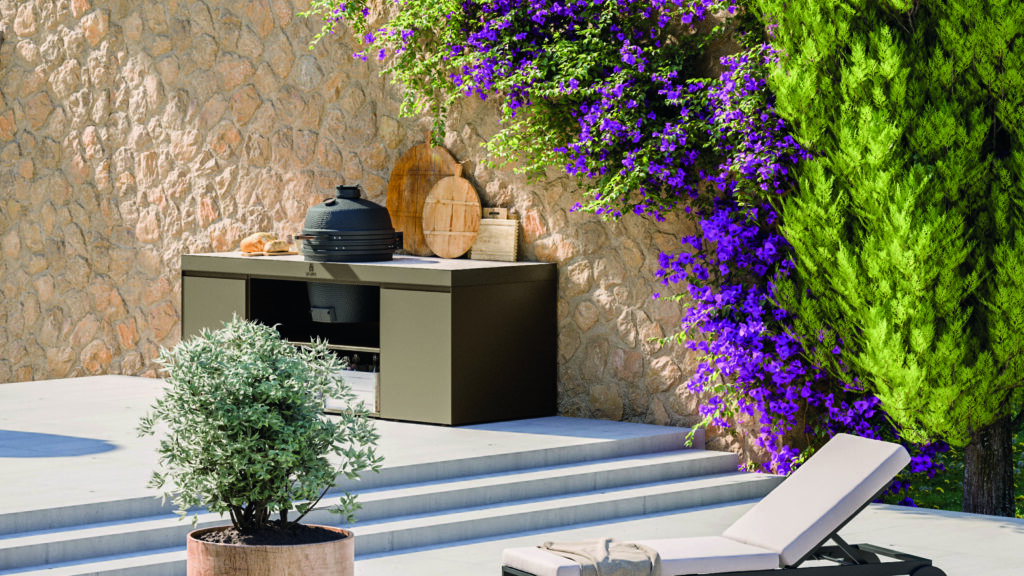 OFYR Cozinha Samos
For those who crave ample workspace and versatility in their outdoor kitchen, the Samos is the perfect choice. This model features The Bastard VX at its heart, strategically positioned in the center for easy access. The Samos is designed to cater to all your culinary needs, making it a delightful addition to any outdoor space.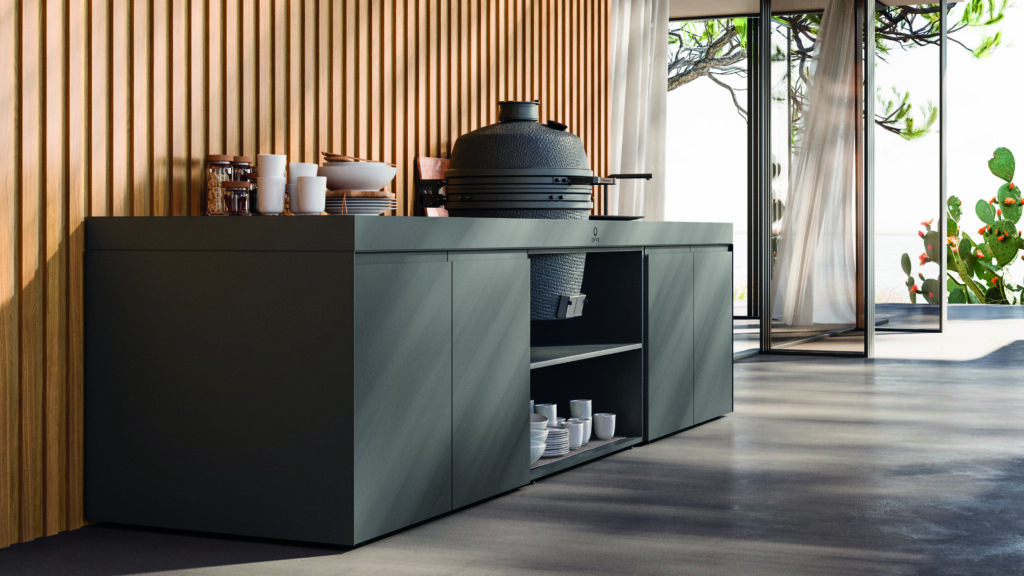 OFYR Cozinha Sylt
Experience the art of outdoor cooking with the Sylt, offering you the flexibility to choose between two exceptional cooking devices: The Bastard VX kamado or the OFYR Plancha. Designed as a kitchen island, it provides a luxurious space for cooking, dining, and entertaining. With additional amenities like a sleek countertop, cabinets, a built-in sink, and a bar module, the Sylt redefines outdoor culinary experiences, allowing you to select the cooking method that suits your culinary preferences. Whether you opt for the kamado's traditional grilling techniques or the plancha's versatile cooking style, the OFYR Cozinha Sylt has it all.